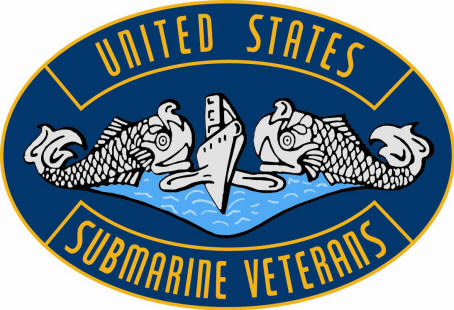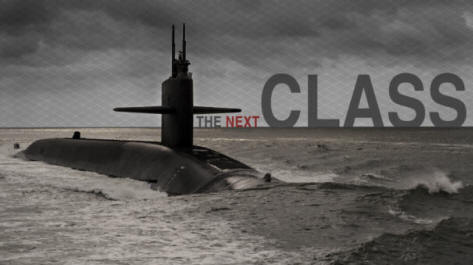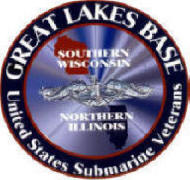 Welcome to the official website for the United States Submarine Veterans - Great Lakes Base serving SUBMARINERS within the Southern Wisconsin and Northern Illinois area.

Our base was chartered in 1995 by the national office of the U.S. Submarine Veterans, Incorporated. Our base meets monthly at the

Harvey Funk American Legion Post

in Caledonia, WI. Our membership also

includes SubVets from World War II and Associates. We welcome all SUBMARINERS and their guests to our monthly meeting. If you are "Qualified in SUBMARINES" and live in the Southern Wisconsin and Northern

Illinois area, why not join us? Just click here to request Great Lakes Base membership information and/or application form.

<![if !vml]>

<![endif]>
Congratulations to our 2014 members of the Holland Club!
William Conrad, Ellis Jordan & John Surman
Our next meeting is on Saturday, September 13, 2014

Great Lakes Base USSVI National Member DataBase Link & Login
Interesting Submariner & Submarine Facts (Click Here)
The United States Submarine Veterans CREED:

"To perpetuate the memory of our shipmates who gave their lives in the pursuit of duties while serving their country. That their dedication, deeds and supreme sacrifice be a constant source of motivation toward greater accomplishments. Pledge loyalty and patriotism to the United States of America and its Constitution." In addition to perpetuating the memory of our shipmates, we shall provide a way for all submariners to gather for the mutual benefit and enjoyment. Our common heritage as submariners shall be strengthened by our camaraderie. We support a strong U.S. Submarine Force.

Your SubVeteran.org Visitor Count as of today is
DISCLAIMER: This website is intended to assist in perpetuating the memory, history, and the spirit of the heroic Submarine Service as embodied in the creeds of the Submarine Veterans of World War II and the United States Submarine Veterans, Inc. If there are any copyright violations, please notify the Webmaster and the material will be removed. Last updates were done :